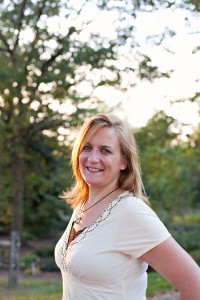 As the mother of three amazing children and Army (retired!) wife, I felt inspired to become a doula after the birth of our second child. My doula, now mentor, completely supported me mind, body and spirit through my second pregnancy and beyond. It was this experience that fueled my desire to give that same kind of support to other pregnant women and their families. This experience gives me the innate understanding of placing your total trust & faith in someone at a time when you need unconditional support.
I hold a Bachelor's degree in Business Administration from Clarkson University. In 2007 I completed DONA approved birth doula training through the Academy of Certified Birth Educators and Labor Support Professionals, Kansas City, and I'm currently a certified doula with DONA International.  In addition I have also completed training and certified through  Childbirth International as a breastfeeding counselor and childbirth educator, and certified HypnoBirthing Labor Companion. I'm currently completing training as a postpartum doula through the same organization.
In 2013 I became a reiki practitioner and have since completed training up to level 3.  This lead to a shift in my practice and a desire to care for my birth community in another way. To complement reiki services I completed a certified crystal healer course in 2017.
Several times a year I take the opportunity to attend conferences and trainings, whether online or in person, to stay up to date with the latest information and enhance my skills.
I am a professional member of ICAN of Northern Virginia, the Virginia Breastfeeding Task Force and NOVA Women's Health Collective. I am also an accredited Real Cloth Diaper Circle Leader and serve as President and Chairperson of the Board of Directors of the Real Diaper Association and co-leader of the Burke-Springfield Chapter of the Holistic Moms Network.
You can also find me running our children all over the eastern seaboard with their activities, playing in all means of fiber, reading, irish dancing, being OutSide with my hands in the dirt and sometimes just being with our family.
Thanks for stopping by.
Angela Torres
RM, CCH, CD(DONA), CBC(CBI), CCE Dip CBE(CBI)
Reiki Practitioner, Certified Crystal Healer,
Birth and Postpartum Doula,
Breastfeeding Counselor, Childbirth Educator,